Ground breaks on Ellen Noël Art Museum renovation and expansion
The Ellen Noël Art Museum of the Permian Basin (ENAM) celebrated a groundbreaking ceremony on Tuesday for its highly-anticipated and long-running renovation and expansion project.
Community leaders joined museum staff in ushering in construction for the project that will add nearly 14,000 square feet along with stunning renovations to the ENAM at 4909 E. University Blvd. in Odessa.
The $16 million project is expected to last 18 to 24 months, according to on-the-ground reports by the Odessa American and CBS7. The Museum is temporarily housed next door at 4919 East University Blvd. within the Presidential Archives building in partnership with the University of Texas Permian Basin.
The expansion project will increase ENAM's footprint to 35,689 square feet while also increasing barriers to entry, according to the museum's website. The 40-year-old museum's future facilities will also include 9,700 square feet of gallery space, a 4,700 square foot event space and classrooms. Another star new feature will be a multi-purpose gallery and 100-seat capacity theatre, which can be used for local programming developed by local organizations such as the West Texas Film Festival, Midland Odessa Symphony & Chorale, the West Texas Jazz Society, according to ENAM.
Museum Executive Director Sheila Perry told CBS7 the expansion is modest but the renovations will enable for smarter uses of museum spaces.
"And in the end we're going to have an art gallery that is industry standard, and we will be able to bring in programs that we never dreamt of before," Perry told the news station.
For more information about the groundbreaking ceremony, check out media reports via the Odessa American and CBS7. Learn more about the project at the ENAM site here, which includes these renderings of the future Museum: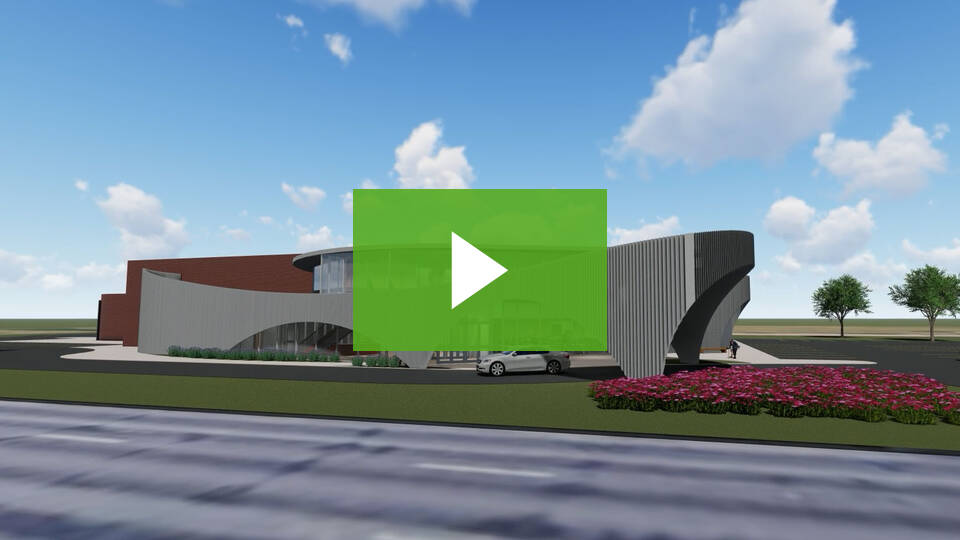 Cultural Enhancement Noel Art Museum | To Support The Aspirations Of Our Growing Community